Marktplaats campaign-management
Is your customer on Marktplaats and do you want an optimised and profitable campaign managed by a pro? For a 'normal' price? Then you have come to the right place.
Marktplaats campaign-management
By means of the extensive settings, such as Cost Control, you can easily set up a campaign for Marktplaats Pro (Admarkt). Have you been working on these settings for a while now and are you still unable to increase performance? Or have you not yet started advertising via Marktplaats Pro (Admarkt), but are you looking for a boost in your results?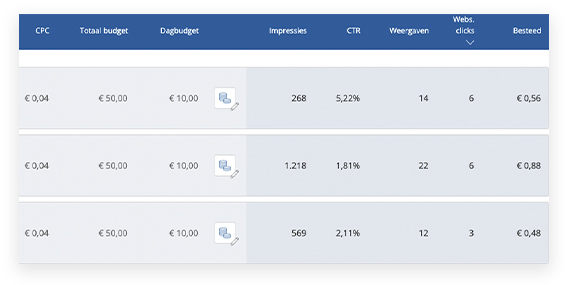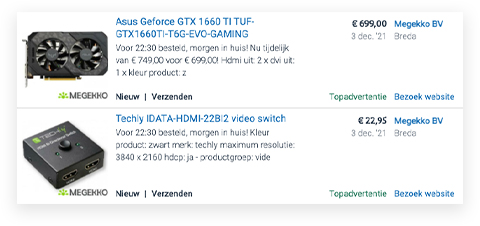 Generate, manage and optimise
Via Marktfeed it is possible to choose for the Marktplaats Pro (Admarkt) sales channel. Some advantages of using Marktfeed are that you can easily set up a Marketplace Pro (Admarkt) campaign with the extensive mapping tool. Through the Performance Dashboard you can see the performance of your ads, but also the position of the current page within Marktplaats Pro (Admarkt) and the CPC you should set to display the ad on page 1.

Marktplaats outsourcing
Maximum result is the starting point (visitors and turnover)
Monthly reporting on progress and results
Ad spend budget from € 250 p/month
Technical connection and set-up for Marktplaats campaign(s)
Plan of approach based on product selection and bidding strategy
Optimisation based on ad CPC, ad CTR and CPC
Help with Google Analytics tagging
Available countries > NL, BE (2dehands.be)
Available from the Marktfeed Complete account
From € 250,- per month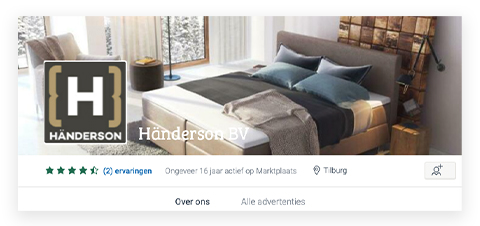 Need help with Marktplaats?

Frequently asked questions
Can I try it for free?
Yes, you can try the Standard account of Marktfeed free of charge for 30 days. The set-up is free and without obligation.
How do I pay?
You pay via iDEAL when you register, then via direct debit on the renewal date. You will receive a VAT invoice.
Am I stuck with a contract?
We don't like that, you can switch to another account type or stop at any time. There is no notice period.