Insights performance dashboards
See where your potential lies? Get the right insights with our Insights dashboards for Marktplaats. Make simple data-driven decisions and optimisations without using complex tools.
Essential information in one place
Marktfeed has developed a dashboard for Marktplaats that clearly combines the essential data and information. This gives you direct insight into your potential, campaign results and actual results.
The data is collected from various sources via the sales channel, google analytics and your own back-end. This sounds like complicated machine learning (it is), but as we say; just put the important numbers together in an easy to understand way!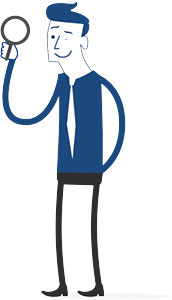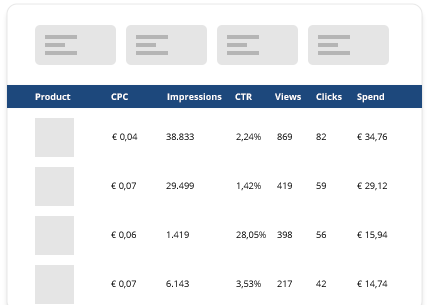 Insights for Marktplaats
For Marktplaats you want to know what the CTRs of your ads and campaigns are, how many visitors come to your website via which ads and what the costs are. On the other hand, you want to know how your performance is, how much turnover you make, which products are actually sold and what ROAS you achieve within certain campaigns.

The best support
No notice periods
Test with live data

Frequently asked questions
Can I try it for free?
Yes, you can try the Standard account of Marktfeed free of charge for 30 days. The set-up is free and without obligation.
How do I pay?
You pay via iDEAL when you register, then via direct debit on the renewal date. You will receive a VAT invoice.
Am I stuck with a contract?
We don't like that, you can switch to another account type or stop at any time. There is no notice period.